There's nothing quite as frustrating as taking a stunning travel picture but not knowing what to caption it!
Figuring out the right captions for Instagram should be a full-time, highly paid job. I would gladly outsource this stress to someone else.
But luckily for you, since I stress so damn hard about captions, especially funny travel captions, I've compiled an extensive list for you.
So you don't have to stress as much as I have in the past.
You are welcome.
So, without further adieu, here are some of the best one word captions for travel!
One Word Caption For Travel
For those who prefer to focus on captivating photography rather than lengthy captions, here are some one-word travel captions that are concise and impactful.
Pair them with matching emojis for maximum effect.
Really, don't overthink your captions.
I feel like travel captions can be very minimal, as the picture and destination do most of the talking.
Here are some of the best one word captions for travel ideas:
Admire
Adventure
Alive
Alluring
Angelic
Balance
Bliss
Bonjour
Breathtaking
Blessed
Busy
Captivating
Carefree
Cheers
Charming
Chillin
Content
Cruising
Daydreaming
Devine
Dazzling
Divine
Discovery
Dreaming
Euphoria
Elevated
Enchanting
Enticing
Epic
Euphoria
Exquisite
Extraordinary
Eye-opening
Fascinating
Fearless
Flying
Forever
Freedom
Globetrotting
Graceful
Grateful
Harmony
Heavenly
Happy
Humble
Indescribable
Inspiring
Irresistible
Journey
Lavish
Living
Lost
Magical
Majestic
Marvellous
Memorable
Memories
Mesmerizing
Mood
Moments
Nirvana
OOO (out of office)
Oasis
Paradise
Quest
Radiant
Rejuvenate
Roadtrippin
Seafaring
Seek
Serene
Serenity
Sightseeing
Splendid
Standout
Sublime
Sunkissed
Surreal
Thrill
Touring
Tranquil
Undeniable
Unforgettable
Unimaginable
Unwind
Vista
Voyaging
Wandering
Wanderlust
Windswept
Wild
Wonder
Worldly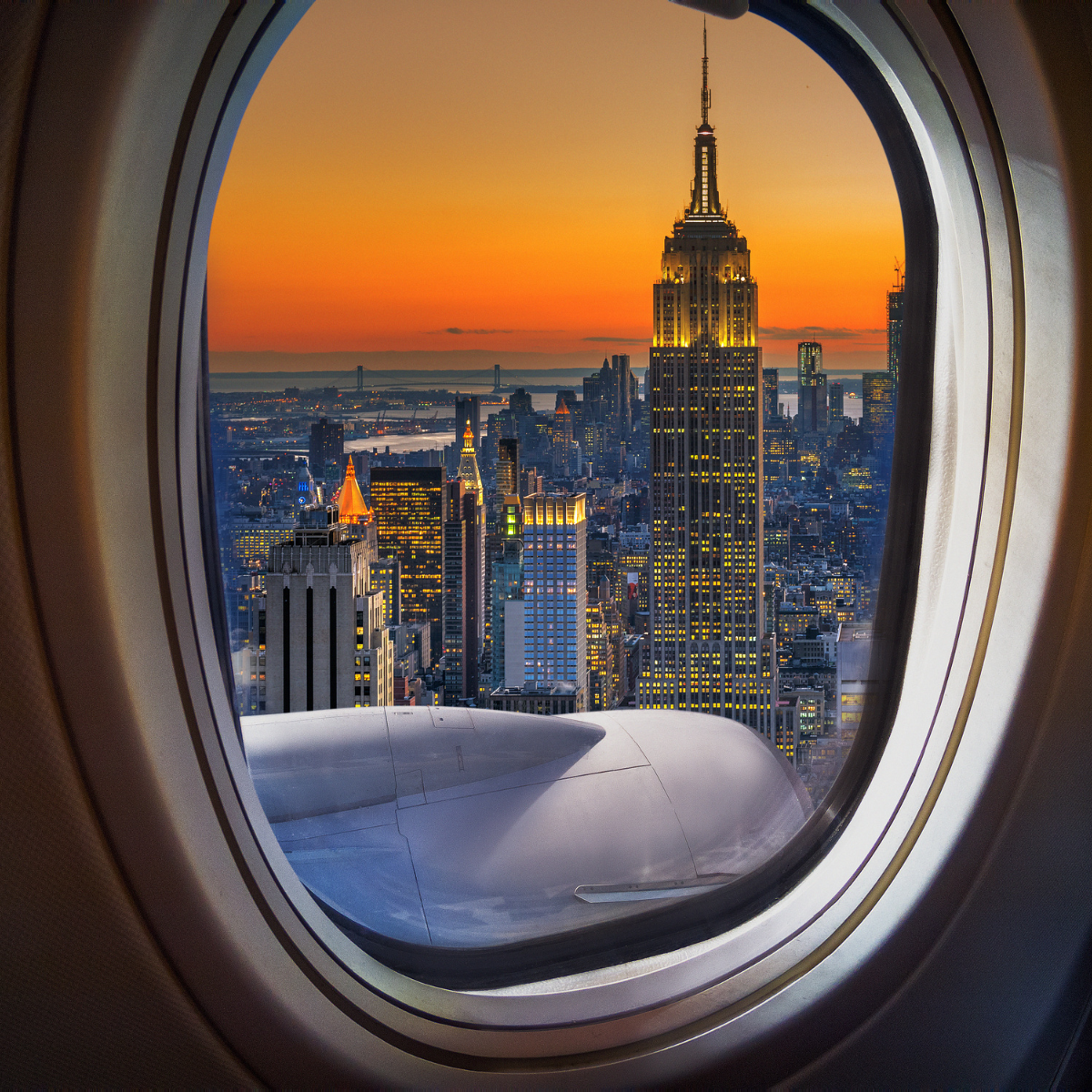 Two Word Captions For Instagram
If you want a little more flexibility than just one word captions, let's double it to TWO.
These captivating two-word phrases pack a punch, allowing you to express the essence of your travel experiences with added depth.
From chasing horizons to endless fun, each combination paints a vivid picture of your adventures.
Buckle up and embark on a journey of wanderlust with these delightful two-word captions! Happy travels and cherish those extraordinary moments!
Adventure Awaits
Adventure Begins
Adventure Found
Aim High
Be Bold
Be Spontaneous
Beautiful Chaos
Blissful Journey
Blue Skies
Boundless Beauty
Catch Flights
Chasing Horizons
Collect Moments
Constantly Searching
Digital Nomad
Dream Big
Endless Fun
Escape Life
Eternal Wanderers
Exploring Together
Free Spirits
Go Wild
Grand Adventure
Great Adventures
Happiness, Unlocked
Hidden Gems
Infinite Possibilities
Inspiring Landscapes
Journey Ahead
Lost Paradise
Look Up
Magical Escapes
Mountain Retreat
My Only
New Adventures
Nomad Life
No Boundaries
No Rules
Ocean Breeze
Offbeat Trails
Only Footprints
Only Memories
Only Pictures
Open Roads
Package Tour
Passport Stamps
Perfectly Content
Picture Perfect
Pure Bliss
Radiant Sunsets
Remote Paradise
Risk Taker
Scenic Route
Serene Waters
Skip Ahead
Stay Curious
Stunning Vistas
Sunset Chasers
Thrilling Heights
Timeless Wonders
Travel Addict
Travel's Sake
Uncharted Paths
Vacation Mode
Vacation State
Vacation Waiting
Vitamin Sea
Wandering Souls
Wander Far
Wild Stuff
Wild Wanderlust
Wildest Dreams
Check This Next: 427+ Private Story Names For Snapchat To Steal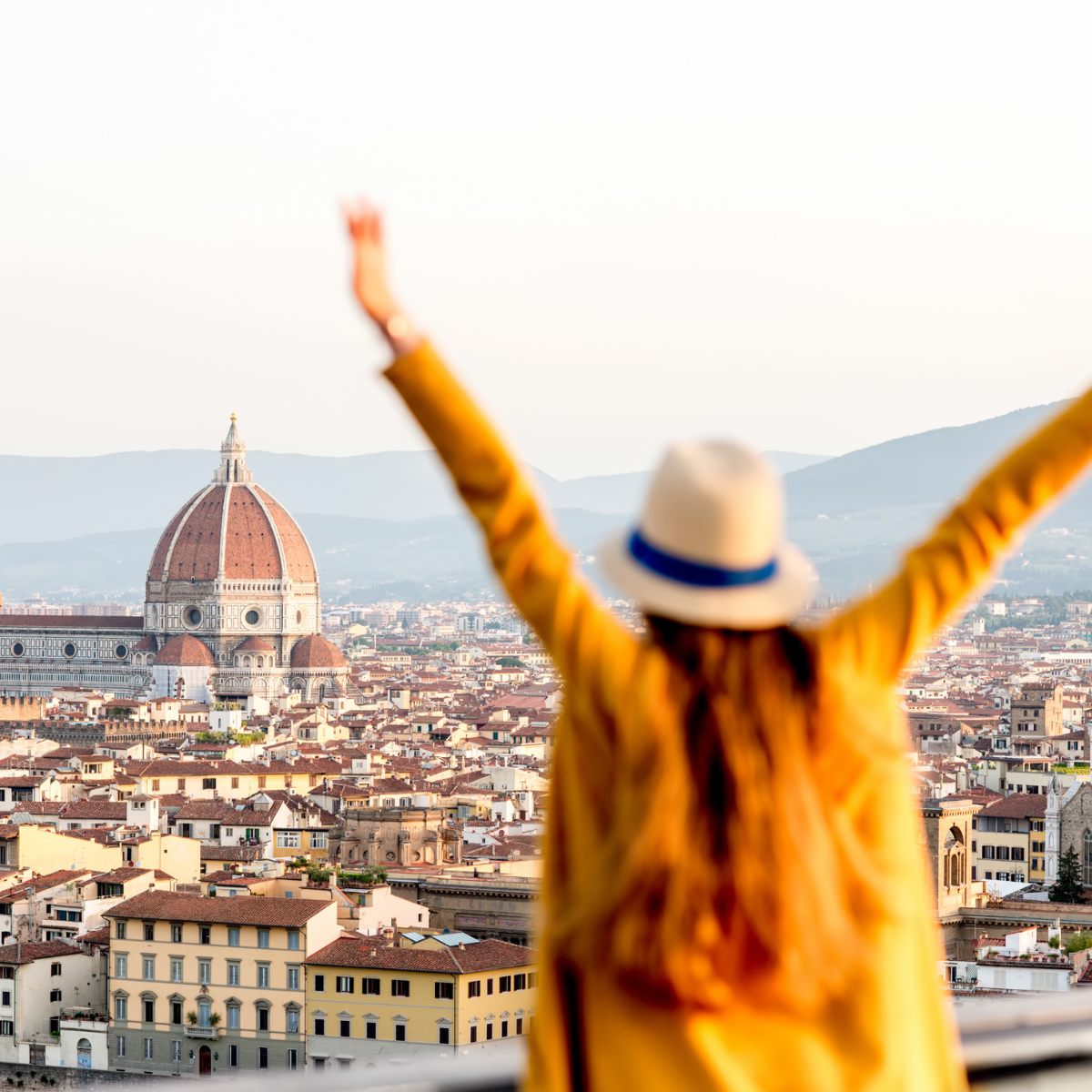 Adventurous Captions For Instagram
The perfect one-word caption can encapsulate your adventurous spirit as you share your travel experiences with the world.
Here are some captivating captions that will inspire you and showcase your wanderlust in the best light:
Wanderlust – Wanderlust perfectly captures your love for travel and the desire to explore new places. It is ideal for an Instagram post that showcases your latest adventure or the anticipation of a new trip.
Explore – Explore is a versatile word that works well for any type of adventure, whether it's hiking in the mountains, strolling city streets, or discovering a hidden gem.
Uncharted – If you're an off-the-beaten-path explorer, the one-word caption Uncharted will convey your penchant for discovering lesser-known destinations away from the tourist crowds.
Venture – Venture is excellent for showcasing your spirit of risk-taking and your passion for experiencing the unknown. Perfect for when you embark on a daring adventure or participate in exhilarating activities like skydiving or scuba diving.
Now, it doesn't have to be one word.
So we have these as well:
Adventure awaits beyond every horizon.
Escape the ordinary, embrace the extraordinary.
Dare to explore the uncharted paths.
Embrace the unknown and discover magic.
Life is either a daring adventure or nothing at all. – Helen Keller
Wander often, wonder always.
Adventure is calling, and I must go.
Taking the road less traveled.
In the wild, I find my peace.
Adventure is out there, and I'm chasing it.
Fearless and free in every step I take.
Go where your heart beats faster.
Life's greatest adventures begin at the end of your comfort zone.
On a journey to find my wild side.
Exploring new horizons, capturing endless memories.
Climb mountains, not so the world can see you, but so you can see the world.
The best views come after the hardest climbs.
Let the wild adventure be your compass.
Collect moments, not things.
Adventure is not about the destination; it's about the journey.
Leave only footprints, take only memories.
Adventures are better when shared with kindred spirits.
Living life with a wild and free spirit.
Nature is my playground, and I play without rules.
Seeking adrenaline in every step I take.
I'm not lost; I'm exploring.
Adventure runs through my veins.
Travel far, explore more, and live adventurously.
Feeling alive with every breath of fresh air.
Chase sunsets, seek sunrises, and embrace every moment in between.
Incorporate emojis or your favorite hashtags to add a personal touch to your adventurous captions. Here are some examples:
Wanderlust 🌍
Explore 🗺️
Uncharted 🧭
Venture 🌄
Your adventurous captions should not only capture the essence of your experience but showcase your personality.
There are so many travel-related emojis; just look:
🌟✈️🗺️🏝️🚆🏞️🏰🌄🛳️🏖️🏨🚗🏜️🏕️🗽⛺️🏊‍♂️🚢🎢🌊🌍🏃‍♂️🌴🌅🏄‍♀️🚁🚲🚀🏙️🏔️🎡🏯🏄‍♂️🛣️🏜️🏝️🏔️🚢🏨🗼🏰🏖️🏝️🛣️🏕️🌋🏞️🌊🏜️🏰🏖️🏔️🚆🛤️🌍
Pair that with the right caption and you're set.
You May Also Be Interested In: 241+ Best Song Lyrics For Captions You Have To Steal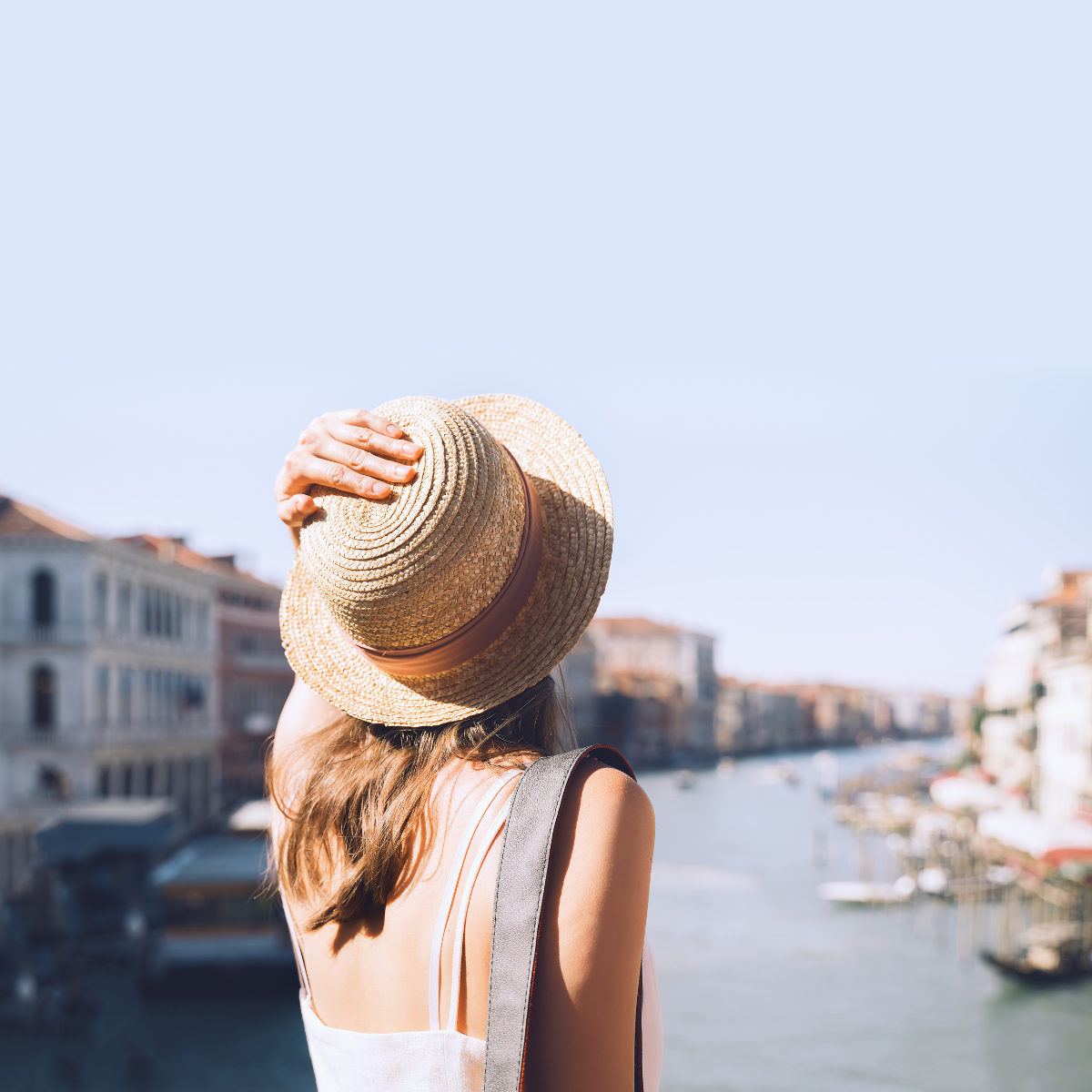 Inspirational Captions For Instagram
Sometimes you don't want to be funny or adventurous, you just want to inspire someone with your pictures.
People do say a picture speaks a thousand words, but sometimes a well-phrased caption can work wonders as well.
Inspirational captions can truly capture the essence of your journey, evoking a sense of wonder and adventure in your followers.
If you are looking for one-word inspirational captions for Instagram, we've got some here:
Escape: This caption is perfect for showcasing a moment where you've stepped away from the usual daily grind and found solace in a far-off destination.
Epic: For those captivating landscapes, where majestic mountain ranges sprawl across the horizon, "epic" lets your followers know they're in for a visual treat.
Vista: When you discover a stunning panoramic view that takes your breath away, "vista" is an elegant and fitting descriptor.
Serendipity: Sometimes, the most memorable travel experiences occur when you least expect them. "Serendipity" encapsulates that delightful sense of surprise and spontaneous adventure.
Enchanting: Use this caption for that storybook village or a mesmerizing sunset, where the scene seems to have been plucked straight from a fairy tale.
Awakening: For moments where a new culture, experience, or breathtaking sight stirs something inside of you, "awakening" conveys your personal growth and inspiration.
Freedom: Unleash your inner wanderer by reminding your followers of the liberating feeling of traveling and leaving your everyday worries behind.
Bliss: When you're immersed in a serene, peaceful location, "bliss" is the ideal word to describe your state of mind and the joy you're feeling.
Now, if you have a little more flexibility in your caption game, here are some very inspiring, travel-related captions you can copy (or get inspired from) :
"Embrace the journey, even when the path is unclear."
"Inhale courage, exhale fear."
"Focus on the journey, not the destination"
"Chase your dreams relentlessly; they are worth the pursuit."
"The only limit is the one you set for yourself."
"Dare to be different; greatness lies outside the comfort zone."
"Believe in your potential; you're capable of amazing things."
"Life is a canvas, and you hold the brush."
"Rise above the storm, and you'll find the sunshine."
"Every setback is a setup for a comeback."
"Your story is still unfolding, so make it a masterpiece."
"Gratitude turns what we have into enough."
"Life is short; make it meaningful."
"Strive for progress, not perfection."
"You are a force of nature; don't underestimate your power."
"Every day is a chance to rewrite your story."
"Leave a little sparkle wherever you go."
"The world needs your unique light, so shine brightly."
"Embrace the imperfections; they make you beautifully human."
"Be the change you wish to see in the world."
"When in doubt, choose kindness."
"Your worth is not measured by likes or comments; you are valuable just as you are."
"Life's challenges are stepping stones to success."
"The secret to progress is to start."
"Every day is a chance to rewrite your story."
"Let go of what no longer serves you to make space for what uplifts you."
"You are the author of your own destiny; write a story worth reading."
"Strength comes from embracing vulnerability."
"Be a voice, not an echo."
"See the beauty in the journey, not just the destination."
"The world is full of magic for those who believe in themselves."
"You were born to stand out; don't be afraid to shine."
"Don't wait for the perfect moment; create it."
"Each day is a new page in the book of your life; make it a bestseller."
"Success is not final; failure is not fatal: It is the courage to continue that counts." – Winston Churchill
"Believe you can, and you're halfway there." – Theodore Roosevelt
"The future belongs to those who believe in the beauty of their dreams." – Eleanor Roosevelt
"The only way to achieve the impossible is to believe it is possible."
"Your purpose is found at the intersection of your passion and what the world needs."
"Be the rainbow in someone else's cloud." – Maya Angelou
"Your life is a blank canvas; paint it with colors of love, joy, and adventure."
Remember, your captions don't have to inspire every one in he world.
If they make YOU feel some type of way, that is enough.
Go ahead and choose a word or caption that best captures the spirit of your adventure, and let your photos do the talking.
Funny Travel Captions For Instagram
Let's face it; travel (and everything else) is always better with a touch of humor. So, when you're sharing your incredible travel moments with the world, why not give your followers a chuckle at the same time?
Here are some humorous one-word captions that will surely make your travel photos stand out.
LOLcation – You found a spot that's just plain funny, whether it's due to the name, scenery, or an amusing moment captured. Share the laughter with your followers by using this playful caption.
Wanderlost – Sometimes, getting lost is half the fun. Whether you stumbled upon a hidden gem or simply had a hilarious wrong-turn experience, use this word to highlight your unplanned adventures.
Jet-lagged – Traveling across time zones can leave you feeling groggy and out of sorts, but it also leads to amusing moments. Embrace the confusion of jet lag with this relatable caption.
Unwind the following one-word captions with twists of humor:
Sun-dazed: You've found a picture-perfect spot to bask in the sun, leaving you blissfully dazed and beaming.
Beachplease: Combine your love for the beach and your sassy side with this punny caption.
Paradise-found: Share your exaggerated excitement at finally discovering a dream destination.
Snack-cidents: Travel is all about trying new and sometimes odd snacks. Accompany those fun foodie moments with this quirky word.
Again, if you aren't tied to one-word caption ideas, here are some other funny ones you may love:
Wander often, wonder always – and maybe get lost in between!
I don't know where I'm going, but I promise it won't be boring!
Adventure is calling, and I must go… before my battery dies!
I followed my heart, and it led me to the airport.
Tropic like it's hot.
Traveling – where finding Wi-Fi becomes an Olympic sport.
Jet lag is my cardio.
Traveling is the only time being broke is a good thing.
All that's missing is a margarita.
If you think adventure is dangerous, try routine. It's lethal.
Quit your job, buy a ticket, get a tan, fall in love, never return.
You can't buy happiness, but you can buy plane tickets.
My passport says I'm an adult, but my heart says I'm a kid exploring Disneyland.
I haven't been everywhere, but it's on my list – right after trying every local dish!
My travel plans? Be spontaneous, and let the universe laugh!
I need a vacation from my vacation!
I haven't seen my bed in days, but the world is my cozy home.
Dear Jet Lag, I'd appreciate it if you didn't follow me around the world.
Traveling is the best cure for a bad case of 'I want to quit my job'.
I don't need therapy; I just need to travel to the beach.
Adventure awaits, and I have new socks. I'm ready!
I travel so my life isn't measured in coffee spoons, but in passport stamps.
My travel budget: 10% on flights, 90% on food!
Vacation calories don't count – it's the travel law!
If traveling was free, you'd never see me again – until I run out of clean underwear.
Warning: Unattended traveler may spontaneously burst into wanderlust at any moment.
I've got 99 problems, and travel solves at least 10 of them.
Jet lag: Proof that time travel is real and not as glamorous as it sounds.
Traveling is all fun and games until your jeans don't fit anymore.
This is my resting beach face.
'Traveling is like flirting with life. It's like saying, 'I would stay and love you, but I have to go; this is my station.' – Lisa St. Aubin de Terán.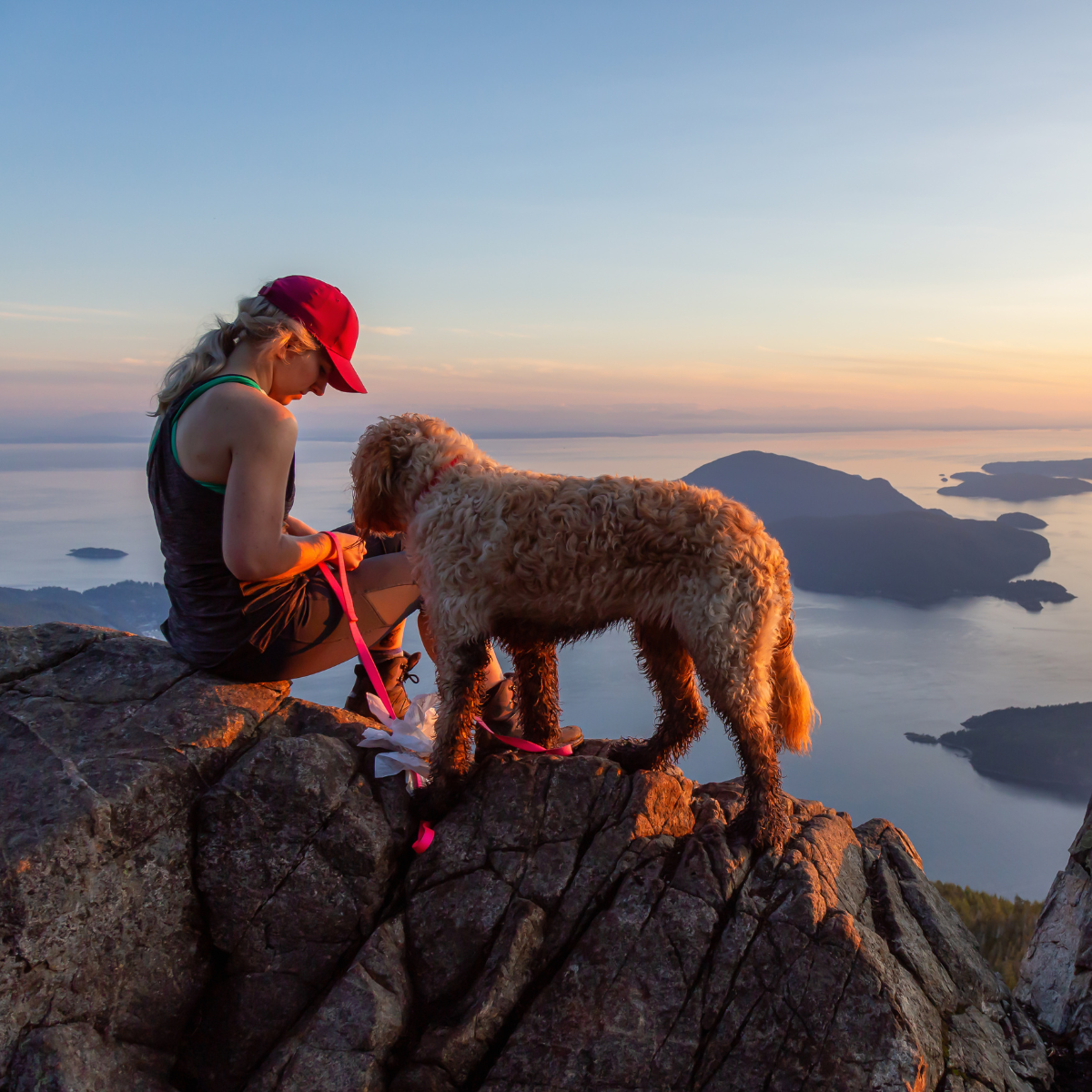 Nature-Focused Captions For Instagram
When you've been traveling, especially if you're a hiker, you'll have countless breathtaking moments on your camera.
It's HARD to encapsulate the beau of the world, especially if you are trying to keep it to one word.
Hard, but not impossible.
Check these out:
Serenity: This word encapsulates the peace and tranquility that nature brings to your soul. Use it when you've captured a calming landscape, like a gentle waterfall or a serene forest glade.
Awe: When a natural wonder leaves you speechless, this is the right caption to use. Majestic cliffs, towering mountains, or incredibly expansive views will surely evoke a sense of "awe."
Vibrant: Nature is a canvas, filled with brilliant colors and textures. From a field of wildflowers to a mesmerizing sunset, choose this caption to showcase the colorful side of your travels.
Zen: Did you experience a moment of clarity or deep connection with nature? Share the feeling with this enlightening caption, perfect for tranquil ponds, quiet meadows, or reflective moments by the water.
Here are some more longer-format nature captions for Instagram you'll want to use ASAP.
Lost in the wilderness, found in the beauty of nature.
Mother Nature's masterpiece – a canvas of awe-inspiring wonders.
Sunset whispers and wildflower dreams.
In nature, every leaf tells a story.
Wander often, wonder always – the trees have secrets to share.
Camping: where every worry gets lost in the forest.
Life's a climb, but the view is worth it.
Let nature be your guide; she knows the best paths to explore.
Like a river, let your worries flow away.
The mountains are calling, and I must go.
When life gets tough, I escape to the woods.
Hiking: the art of exploring the canvas of nature.
The stars are our destination, but we'll find magic in the journey.
Nature's poetry whispers through the rustling leaves.
Chasing sunsets and waterfalls – it's the ultimate treasure hunt.
Serenity found in the embrace of wilderness.
Take a walk on the wild side; adventure awaits.
Where the wildflowers bloom, so does my soul.
Nature's soundtrack: birdsong, rustling leaves, and the beating heart.
Life's too short to miss the sunrise.
Happiness is a trail that leads into the heart of nature.
In the dance of nature, we find harmony for our souls.
Planting seeds of adventure, watching dreams grow tall.
Nature's palette, painting moments of pure bliss.
When you're lost, let the stars be your guide.
Camping under the stars – where the night becomes a fairytale.
Amidst the chaos, nature's rhythm brings tranquility.
Beneath the trees, the world feels right.
Unearth the beauty within; nature shows you the way.
In the wilderness, I find my center and lose my worries.
Nature's symphony, where the wind and leaves create the perfect harmony.
Lost in the wild, I found my soul's compass.
The greatest adventures often begin with a single step into the woods.
Sunrise or sunset – each holds the promise of a new beginning.
Nature's therapy: Vitamin SEA, SUN, and the soothing sounds of the forest.
In the embrace of nature, I feel small yet significant.
Find me where the mountains touch the sky and the rivers meet the sea.
The best kind of therapy is a long hike in the wilderness.
Leave footprints, take memories – that's the adventurer's way.
Just another day in paradise, where nature paints its own masterpiece.
Breathe in the wilderness; exhale pure gratitude.
Nature is the ultimate artist, and every landscape is its masterpiece.
Life's true treasures are found in the simplicity of nature.
Sunshine and wildflowers – nature's remedy for a weary soul.
A world of wonder lies in the depths of the forest.
The earth has music for those who listen – let's dance to nature's melody.
The wilderness is where my heart finds its peace and purpose.
Time spent in nature is never wasted; it's an investment in your well-being.
Chasing rainbows and waterfalls – finding magic in the elements.
Take only memories, leave only footprints – and a heart full of gratitude.
Cultural Captions For Instagram
Each culture tells a unique story, resonating through traditions, colors, flavors, and artistry that weave together the threads of humanity's shared experiences.
It is within this vibrant mosaic of diversity that we find an opportunity to appreciate, learn, and grow as global citizens.
If you want a caption that encapsulates your feelings about these memorable travels, take a look at these:
Discovering the world, one culture at a time.
Embrace diversity; it's the heart of our human tapestry.
Every culture tells a story; let's listen and learn.
In the arms of different cultures, I find my soul's home.
Travel far, travel wide – immerse yourself in the richness of cultures.
Celebrating traditions that connect us across borders.
Wherever I go, I carry a piece of each culture in my heart.
Through cultural exchange, we find unity in our differences.
Witnessing history come alive through the eyes of diverse cultures.
The world's a stage, and each culture brings its unique performance.
In the embrace of new cultures, I find my true self.
Honoring heritage, cherishing the present, and embracing the future.
Discovering the magic of cultural treasures hidden in plain sight.
A journey through cultures: colors, flavors, and endless wonders.
Every culture is a masterpiece; let's appreciate the artistry.
Let's build bridges, not walls, between cultures.
Learning from each other – that's the beauty of cultural encounters.
The more we explore cultures, the smaller the world becomes.
Traditions connect us to our roots and inspire us to grow.
As we embrace cultures, we expand our hearts and minds.
Hand in hand, we dance to the rhythm of diverse cultures.
In unity lies the strength of diverse cultures coming together.
Wanderlust: the desire to understand and appreciate diverse cultures.
Sharing smiles and stories – the universal language of cultures.
The world's a mosaic of cultures; let's celebrate its vibrant patterns.
Cultural exchange: where strangers become friends and the world unites.
No borders can contain the beauty of shared cultures.
Embracing cultures, we rewrite the story of our interconnectedness.
Cultures teach us to dream beyond our horizons.
Through cultural exploration, we find treasures beyond imagination.
As we learn from cultures, we build bridges of empathy and understanding.
Exploring cultures is the key to unlocking humanity's potential.
In the heart of cultures, traditions are the threads that weave societies together.
Travel far and wide, collect cultures, and leave footprints of respect.
Our world is a masterpiece, painted with the colors of diverse cultures.
Cultural diversity is the symphony that harmonizes our global community.
In each culture, a lesson to embrace, a story to tell, and a soul to connect.
Cultures teach us to dance to the beat of compassion and acceptance.
In the dance of cultures, we celebrate the beauty of our shared humanity.
Discovering the world's cultural kaleidoscope, one experience at a time.
The magic of cultures lies in their ability to inspire, enrich, and transform.
Embrace the unfamiliar – it's where cultural enlightenment begins.
Cultural wanderer, collecting moments of understanding and awe.
With an open heart, cultural exploration becomes a lifelong journey.
Through cultural exchange, we grow as global citizens.
Cultural immersion: a passport to empathy and tolerance.
Cultures are like stories waiting to be read; let's explore their pages.
Diversity is the spice of life, and cultures add the flavor.
With every culture we embrace, we become citizens of the world.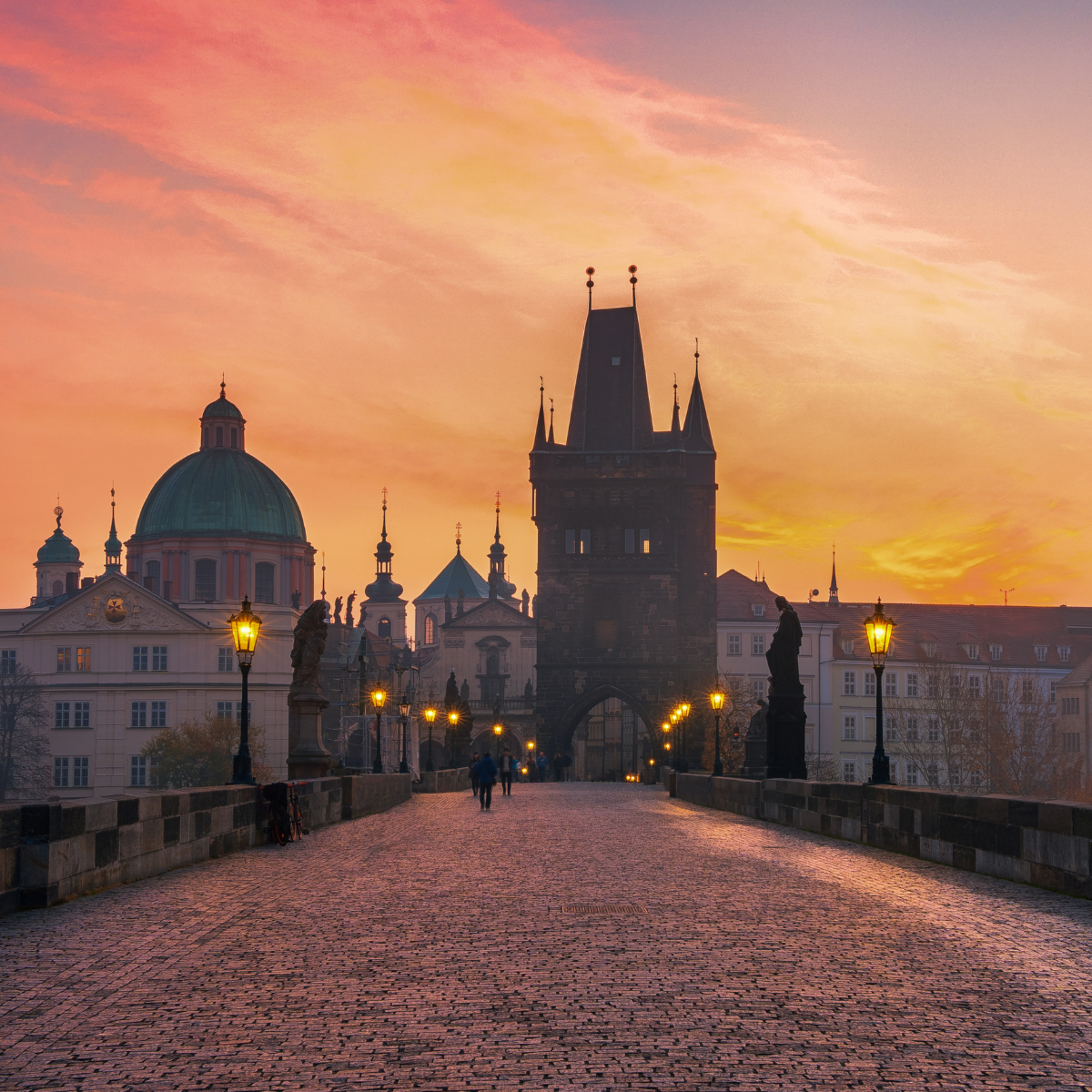 Food-Related Captions For Instagram
When you're traveling, food often plays a significant role in your experiences. I mean, it's possibly 90% of the reason I travel (no shame!)
You're tasting the flavors of different cultures and enjoying a smorgasbord of culinary delights. (Plus, all the pastries the heart can desire!)
To capture those appetizing moments, try using these one-word food-related travel captions for your Instagram posts:
Savor: For photos showcasing mouth-watering dishes or the joy of exploring exotic flavors that you just can't get enough of.
Indulge: Perfect for those decadent foodie moments when you treat yourself to something rich and delicious.
Nourish: When your travels take you to healthy and natural food options that fill not only your stomach but also your soul.
Feast: When you're enjoying a grand meal surrounded by amazing scenery or new friends made along the way.
Gastronomy: For showcasing a more refined side of your foodie travels, when you experience the art and science of incorporating local ingredients in creative dishes.
And if you want more than just those one word caption for travel ideas, here are some lengthier (but just as good!) options (with emoji's this time because why not) :
Feasting my way around the world, one bite at a time! 🌮🍜🍕
Cultural immersion through culinary delights – my taste buds are on a world tour! 🌍🍽️
Traveling with an empty stomach is a missed opportunity! Let's eat our way to new adventures! 🥟🍔🍱
From Parisian croissants to Tokyo sushi – discovering the world's flavors is an artful journey! 🥐🍣
Sampling local delicacies is the secret ingredient to unforgettable travel experiences! 🍲🍦🍛
In search of hidden gastronomic gems – it's time for a foodie quest! 🌮🍜🍩
Exploring cultures, one dish at a time – the most delicious way to travel! 🍔🍣🍜
My passport may be stamped, but my heart is full of flavors from every corner of the globe! 🌎🍽️
Food is the universal language that connects us all – let's savor every moment of this culinary journey! 🍕🍜🍧
Travel tip: When in doubt, follow the aroma of street food! 🍢🍦🍔
A world of flavors on my plate, and a heart full of gratitude for the culinary adventures! 🍽️🌮🍱
Bon appétit from the heart of Paris! 🇫🇷🥐
Exploring cultures and their culinary masterpieces – the recipe for unforgettable memories! 🍜🌮🍕
Savoring every moment of this food-filled adventure – it's a taste bud extravaganza! 🍽️🌎
Indulging in the world's flavors – my passport may be full, but my appetite is insatiable! 🍔🍛🍧
Travel tip: When in Rome, eat as the Romans do! 🇮🇹🍝
From pad Thai in Thailand to tacos in Mexico – my culinary world tour is a spicy delight! 🍲🌮🍜
Food is the gateway to culture, and my tastebuds are on a cultural immersion! 🍣🍲🍧
Taking a bite out of the world – one destination, one dish at a time! 🌍🍽️
In the pursuit of deliciousness, there are no borders or boundaries! 🍕🍜🍦
When you're on the road, calories don't count – it's all about the foodie experience! 🍔🍩🍕
From tapas in Spain to sushi in Japan – my wanderlust is fueled by culinary curiosity! 🍤🍣🍡
Life's short – eat dessert first, and then explore the world's cuisines! 🍰🍩🍨
Join me on this flavor-filled adventure – there's no diet when it comes to travel! 🍽️🌏🍕
Food memories are the best souvenirs – capturing the essence of cultures on my plate! 🍛🍧🍔
Don't be scared to be corny too!
If you're in Paris with your beau, try 'You're the 'butter' half of my croissant!'
Yes, it's cheesy and corny, but I'm here for it!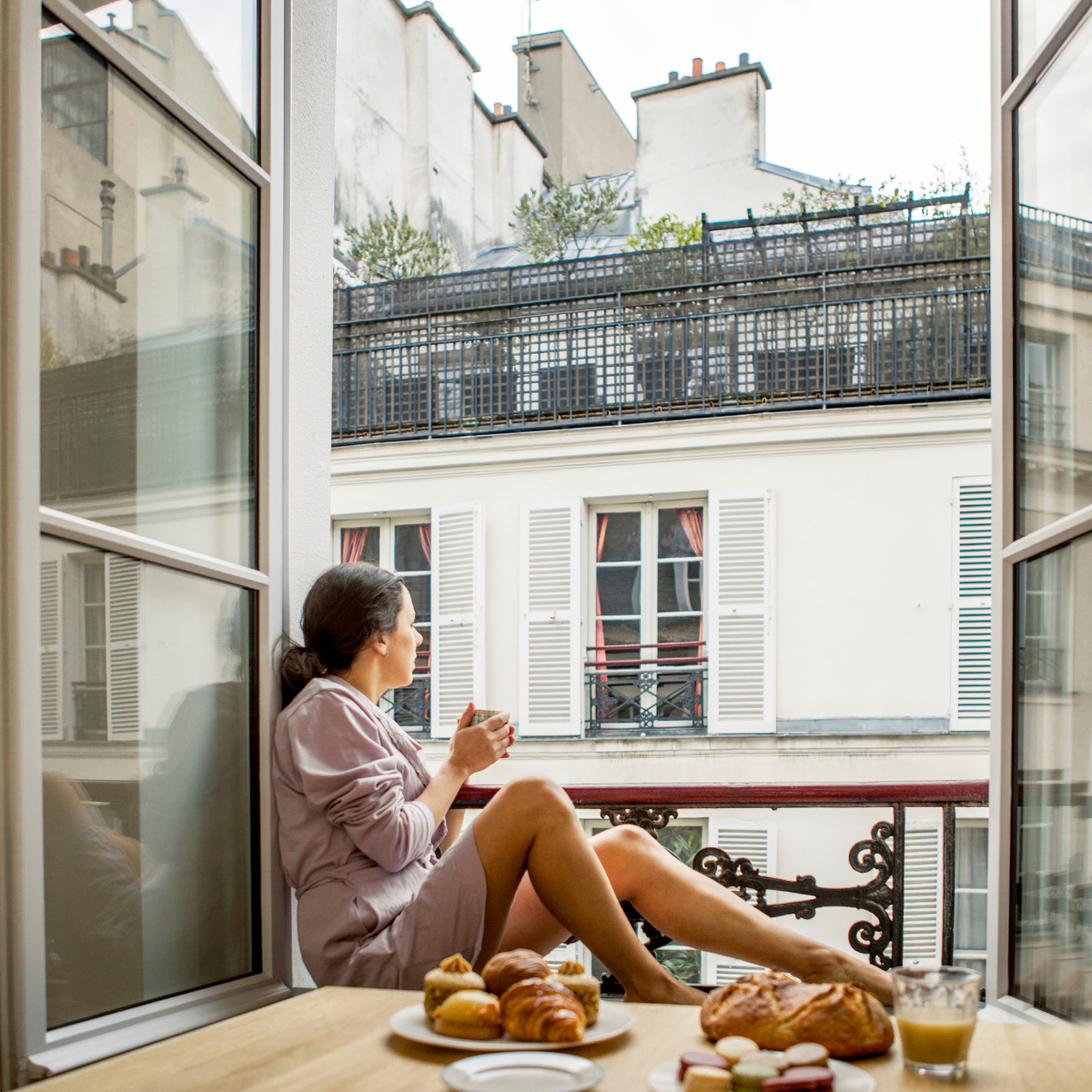 Beach-Inspired Captions For Instagram
Imagine the sand under your feet and the sun shining on your face. Can you feel the salty breeze blowing through your hair?
If you're nostalgic for those beach vibes or excited about your upcoming trip, using these one-word beach-inspired captions can bring your travel pictures to life.
Here are a few, quick one-word captions that convey those seaside feelings and make your photos stand out:
Sunkissed – For that glowing selfie under the warm sun.
Wanderlust – For photos that capture the desire to explore new shores.
Serene – When your picture perfectly captures the calming effects of the ocean.
Sandy – For images of your feet buried in soft sand or sandy shorelines.
Aquaholic – If you're totally addicted to beach life and can't get enough of those waves.
Paradise – To express the pure bliss that comes from being on a perfect beach.
And here are some more lengthy, beach-related captions for Instagram:
Sun, sand, and a million grains of happiness.
Breathe in the ocean air, and let worries disappear with the tide.
Life's a beach, and I'm just playing in the sand!
Seas the day – because life is better at the beach!
The beach is my happy place – where smiles are contagious!
In the waves of change, we find our true direction.
Paradise found – right here, where the sea meets the sky.
Saltwater heals everything – mind, body, and soul.
Sandy toes, sun-kissed nose – life is better at the beach!
Lost in the rhythm of the waves, where time stands still.
Beach hair, don't care – embracing the carefree vibes!
Sun, sand, and a soul full of adventure!
Tropical state of mind – where worries drift away like the tides.
Beach therapy: a day in the sun, a smile on my face, and sand between my toes.
Happiness comes in waves – so catch one and ride it!
Find me where the waves meet the shore – that's where my heart belongs.
Walking on sunshine and dancing on waves.
Chasing sunsets along sandy shores – a daily dose of magic.
Let's go somewhere the sun kisses the ocean.
Life is simple; just add sand, sea, and sunshine!
Sun, sand, and a soul full of adventure!
Beach, please! I never want to leave this tropical paradise.
The ocean is my therapy – it washes away all worries.
Beach life: where the sunsets are stunning and the worries are few.
Diving into the weekend like…
Romantic Travel Captions For Instagram
Traveling with your loved one can be a truly unforgettable experience that strengthens your bond.
And when you take an amazing couple shot, you want the perfect caption.
It can be romantic, corny, both!
Showcase your love without fear.
try one of these one word captions:
Intertwined: This caption shows your connectedness as a couple, proving that the journey you take together truly intertwines your hearts and souls. It's a fitting caption for a picture that showcases your hands or bodies entwined, metaphorically expressing the deep connection you share.
Sunsets: As the sun sets and casts its golden glow, your love for one another shines through in that warm, magical light. This one-word caption speaks of the romance and serenity found in spending time alone in a breathtakingly beautiful setting, watching the sun fade away into the horizon.
Passion: Just like the fiery passion you share for each other, traveling together sparks new levels of excitement and happiness. Perfect for a couple's photo in a thrilling destination, this caption exemplifies the energy and love that ignites when exploring the world together.
And here are the lengthier ones, as always, with some corny emoji's because why not:
Catch flights and feelings
The stamp to my passport
Lost in wanderlust, found in love ❤️🌍
With you, every destination is a dream come true ✨🌏
Hand in hand, heart to heart – exploring the world together
In the embrace of new places, we found each other 🏞️❤️
Love knows no borders – it travels with us, wherever we go
Amongst breathtaking views, you take my breath away 🌄💕
Adventures are sweeter with you by my side
In the story of us, travel chapters are our favorite 📖✈️
As the world unfolds before us, our love grows stronger 🗺️🌹
We found love in places we never knew existed 💘🌴
Every sunset is more magical with you 🌅❤️
In each other's eyes, we see the world differently 👀🌏
Love takes flight with each new adventure 🛩️💕
You are the destination my heart seeks 💓🌹
Together, we create memories that will last a lifetime 📸🎉
In this journey called life, you are my favorite travel companion 💞🚗
Love's compass guides us to new horizons
With you, every step is a dance and every moment is a melody 💃🎶
Hand in hand, we write our love story across the world ✍️🌍
In your arms, I've found my favorite place to be 🏞️❤️
Exploring new places, falling deeper in love with you 🗺️💖
In the tapestry of travel, our love is woven into every thread
Distance is no match for our love; it spans across continents 🌐💕
With you, every adventure is a romantic getaway
Traveling with you is the greatest adventure of all 🌍🚀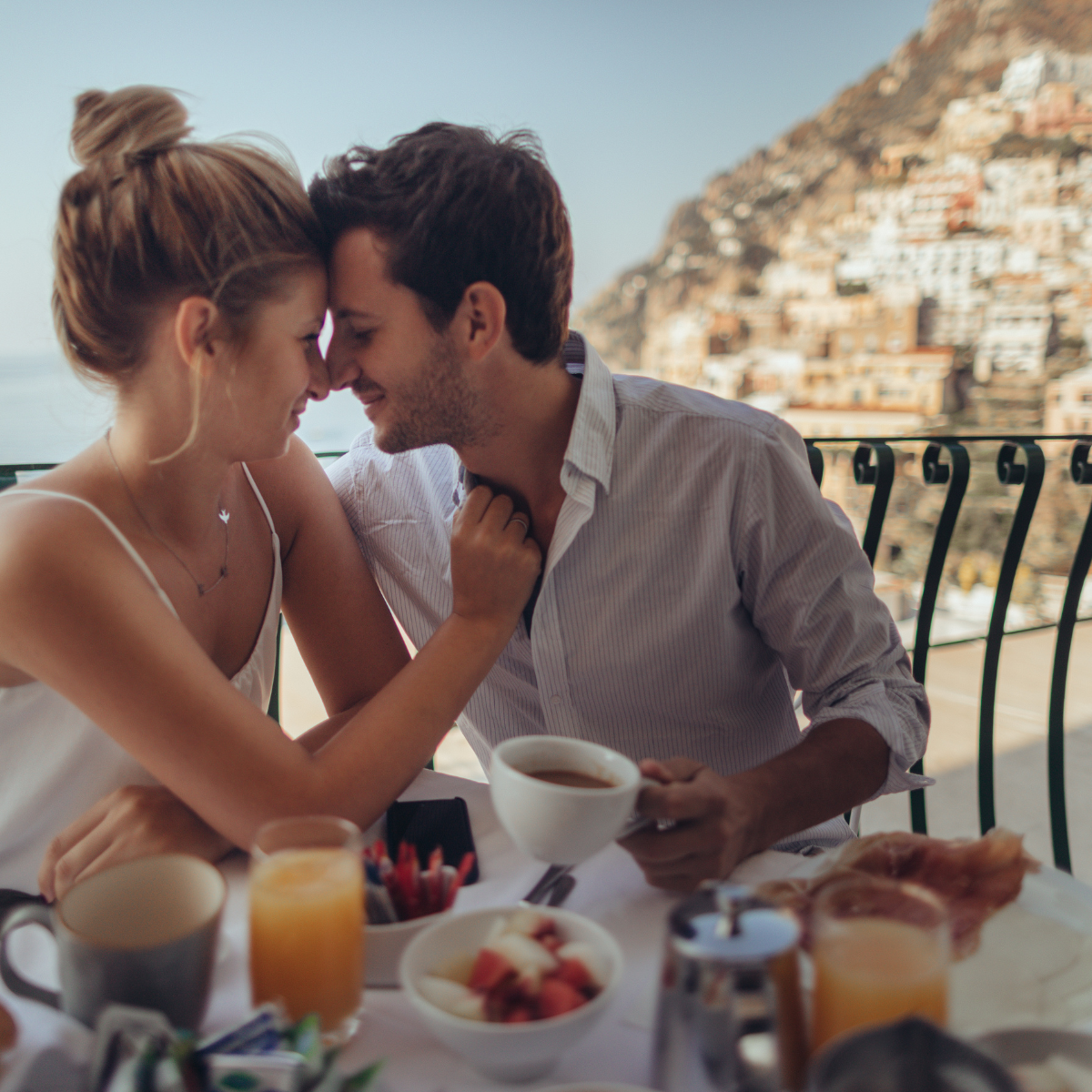 Solo Travel Captions For Instagram
Solo traveling is not for the weak at heart!
And if you have the guts to embark on a solo adventure, you should show it off!
Take these unique one word captions to show off your independent side:
Discovery: Celebrate the joy of uncovering new places, sights, and experiences on your solo travels.
Wander: Embrace the feeling of exploration, where getting lost leads to incredible adventures.
Journey: Highlight the importance of the path you're taking, rather than the destination.
Freedom: Revel in the liberating feeling that comes from embracing the open road, with no one to answer to but yourself.
Solitude: Honor the peace and introspection that only solo travel can provide.
Reflection: Showcase the moments that allowed you to ponder and grow during your trip.
Fearless: Display your bravery and courage to venture into the unknown alone.
Epic: Give credit to the larger-than-life moments that have made your solo travels unforgettable.
Transform: Recognize the transformative power of travel and how it has changed you as you continue on this journey.
And here are some nice, longer captions for Instagram that will also do an amazing job of showing off your travels:
Adventuring into the unknown, embracing the freedom of solo travel.
Exploring the world on my own terms – a journey of self-discovery.
Solo travel: finding strength and independence in every step.
Navigating foreign lands, discovering the power of solitude.
Capturing moments of solo serenity amidst breathtaking landscapes.
The road less traveled is where I find myself.
Embracing the beauty of solo exploration, one destination at a time.
Journeying alone, but never feeling lonely.
In the company of strangers, I find a sense of belonging.
Traveling solo – my ultimate adventure, my personal growth.
Discovering the world, one solo expedition at a time.
A solo traveler, painting memories in the colors of the world.
Finding solace in solitude, embracing the world as my companion.
Traveling alone, but never without inspiration.
Choosing my own path, writing my own travel story.
The thrill of going solo – a symphony of freedom and empowerment.
With every solo adventure, I become more of who I'm meant to be.
Exploring the world with my own two feet and an open heart.
Embracing the uncertainty of solo travel, for it holds the greatest rewards.
Wanderer, adventurer, and the heroine of my own solo escapades.
Traveling is an experience that often leaves you with a broadened perspective, a greater appreciation for the world, and memories to last a lifetime.
Summing up these epic journeys in a single word might seem challenging, but that's exactly what one-word captions can do for you.
They're a quick, concise way to convey the essence of your travels to your friends and followers.
But if you want more than just one word captions, we got you there as well!
There really are NO rules when it comes to pictures, captions or life in general!
Do what speaks to you and go with the flow. It's just social media; it's not that serious!