Bucket list adventures are the dreams that fill our heads at night or where we mentally escape during a hard day of work.
They're the travel experiences of a lifetime. Whether it's seeing the Pyramids of Giza, hot air ballooning in Cappadocia, or a sunrise hike in Bali, you'll find some great ideas here to book your next vacation.
While many adventure bucket list ideas involve heading to exotic locations or taking on daring feats, there are plenty of adventure vacations in the US.
So whether you're looking to add a few more items to your travel bucket list or simply want to cross a few off your existing ones, here are a 20 locations that you can travel to for incredible bucket list adventure trips.
This site uses affiliate links, meaning if you make a purchase through our links, we may earn a commission. You can read our full disclosure policy here.
---
20 Epic Bucket List Adventures Around the World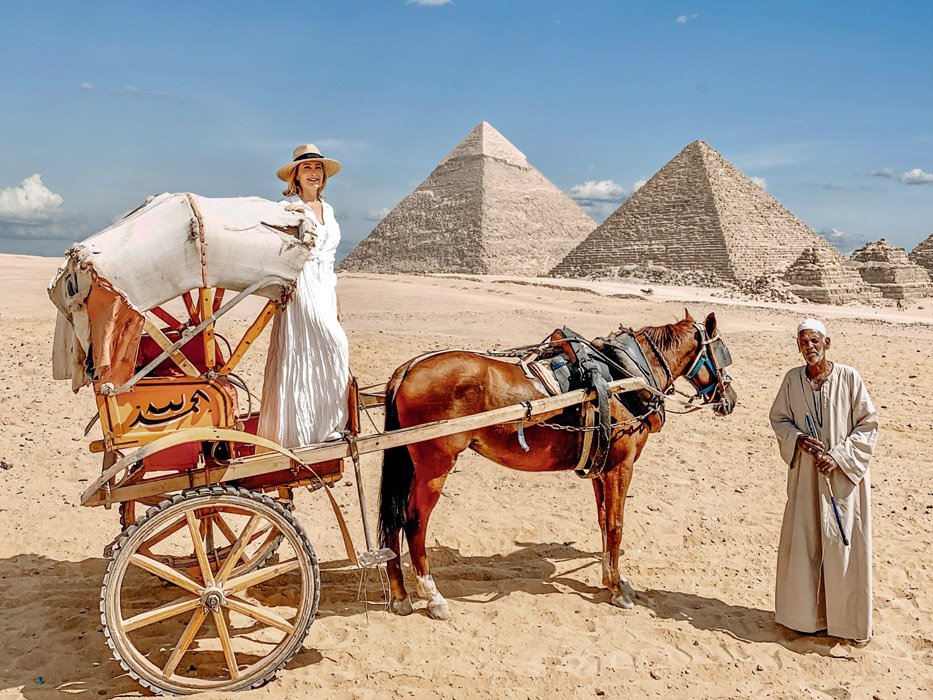 Egypt Needs to Be on Your Adventure Bucket List
Egypt, a land steeped in ancient history and mystical allure, tops most people's list of adventures. The iconic Pyramids of Giza, one of the Seven Wonders of the Ancient World, are one of the most incredible place we've ever visited.
From the Valley of the Kings to the massive ancient temples in Luxor and the monuments in Aswan, the places you will see on your Egypt itinerary are mind-blowing.
Take a felucca across the Nile to the colorful Nubian Villages where you can mingle with the locals. Go hot-air ballooning over ancient landscapes in Luxor. Visit the bustling Khan El Khalili bazaar for shopping in Cairo. There is so much to do!
Dive into the crystal-clear waters of the Red Sea in Hurghada or Sharm El Sheikh, exploring colorful coral reefs teeming with marine life.
Egypt's bucket-list adventures weave together millennia of history, archaeological marvels, and a fascinating chaos of city life, creating an unforgettable journey through the land of the pharaohs.
READ NEXT: 15 Egypt Travel Tips and What to Wear in Egypt and Egypt Packing List
---
Feel the Vortex and See the Most Beautiful Places in Arizona
The Grand Canyon is one of the most Beautiful Places to Visit in Arizona. Experience this majestic wonder on hiking trails, from multiple viewpoints, by white-water rafting on the Colorado River, or a backpacking trip to Havasupai.
Sedona is known for its beautiful red rock setting and spiritual retreats. Hiking is a huge draw and we recommend the Sedona vortex hikes to experience the unique energy in the area.
Arizona is filled with incredible landscapes from Antelope Canyon and Horseshoe Bend to The Wave on the Arizona border with Utah. Another must-see is the iconic Monument Valley.
The sculpted sandstone and landscapes like the desert ecosystem of Saguaro National Park, home to towering saguaro cacti, make Arizona a haven for outdoor enthusiasts.
For astronomy buffs, a visit to the Lowell Observatory in Flagstaff offers stargazing opportunities and a chance to explore the cosmos.
Arizona's bucket-list adventures span from geological marvels to spiritual retreats, inviting exploration and offering unforgettable experiences in the heart of the American Southwest.
---
Try a Flightseeing Adventure to the Great Blue Hole in Belize
Belize beckons adventure enthusiasts with a myriad of bucket-list experiences. At the forefront is the iconic Great Blue Hole, a diver's utopia. Another thrilling way to experience the beauty of the Blue Hole is a scenic flight overhead.
The Belize Barrier Reef invites snorkelers and divers to witness an underwater world teeming with vibrant marine life. This UNESCO World Heritage Site is the 2nd largest reef system in the world and one of the best things to do in Belize.
For archaeological intrigue, the Actun Tunichil Muknal Cave offers an exhilarating subterranean journey adorned with ancient Mayan artifacts. The Mayan Pyramids of Caracol, Altun Ha, and Xunantunich are also exciting to explore.
Encounter jaguars at the Cockscomb Basin Wildlife Sanctuary, go river tubing in the Caves Branch River, and zip-line through the jungle canopy for adrenaline-pumping adventures.
And when you're ready to relax, the serene Cayes offer white sandy beaches. Belize's bucket list adventures promise a harmonious blend of adrenaline, cultural immersion, and awe-inspiring natural beauty.
READ NEXT: 10 Things You're Probably Forgetting on Your Belize Packing List
---
Utah's Natural Wonders Are Some of the Best in the USA
Utah offers an unparalleled array of bucket list adventures that cater to thrill-seekers and nature enthusiasts alike.
Explore the area with over 2,000 natural arches in Moab, and hike the Narrows of Zion National Park between towering canyon walls. or be awestruck by the otherworldly hoodoos at Bryce Canyon National Park.
Monument Valley, with its iconic red mesas and buttes, provides a cinematic experience that transports you into the heart of the American West. Camp overnight on the otherworldly public land in the Valley of the Gods.
Winter enthusiasts can carve through the legendary powder of Utah's world-class ski resorts, including Park City, Deer Valley, and Alta, where pristine slopes and breathtaking mountain vistas await.
Speed demons and lovers of wide-open spaces can drive onto the Bonneville Salt Flats, where the vast, flat expanse allows for high-speed pursuits and a surreal landscape.
Whether you're seeking heart-pounding challenges or serene natural wonders, Utah's bucket list adventures promise an unforgettable journey into the heart of the Southwest's awe-inspiring beauty.
READ NEXT: 17 Awesome things to do in Kanab Utah
---
For Tropical Adventure Bucket List Ideas Head to Bali
Bali's most beautiful places to visit include its endless rice paddies, breathtaking beaches, cascading waterfalls, and lush jungle terrain. It's an adventure lover's paradise.
Surfers flock to Uluwatu and Padang Padang for world-class waves, while those seeking spiritual enlightenment can partake in a sunrise trek to the summit of Mount Batur, revealing breathtaking views of the sunrise over the caldera.
The iconic Tegallalang Rice Terraces provide a serene escape amidst lush greenery, the monkeys in Ubud offer a chance to interact with mischievous macaques, and waterfalls provide a picturesque setting to immerse oneself in cascading beauty.
For cultural immersion, witnessing a traditional Balinese dance performance or attending a purification ceremony at the water temple of Tirta Empul is a must.
Bali's bucket-list adventures blend adrenaline, spirituality, and cultural richness in a setting of unparalleled natural beauty. And for those working remotely, Bali has numerous co-working hubs and places to socialize.
Plan a minimum of 7 Days in Bali. One of the biggest mistakes Bali first timers make is a trip that is too short.
READ NEXT: Complete Bali Packing List
---
Morocco Belongs on the Bucket List for Adventurers
Morocco is a land of vibrant colors and diverse landscapes that offers a melange of bucket-list adventures.
Check in to one of the coolest Marrakech Riads. Then explore the bustling streets of Marrakech's Medina, shopping in the souks before enjoying a sunset over Djemaa el Fna square while the call to prayer rings out into the night sky.
Embark on an adventure to the best Morocco desert camps in Merzouga or Agafay to ride camels into the dunes, go sand boarding, and spend the night under a star-filled sky in luxurious Berber camps.
Discover the ancient city of Fes, a UNESCO World Heritage Site, wandering through its labyrinthine alleys and experiencing the intricate art of traditional craftsmanship.
Head to the coastal town of Essaouira for a laid-back atmosphere, where wind-swept beaches meet an artistic vibe. Surfers should go further south to hit the waves in Agadir.
Trekking in the Atlas Mountains offers breathtaking vistas, with opportunities to visit Berber villages and witness stunning valleys.
Morocco's bucket-list adventures epitomize a blend of culture, history, desert escapades, and natural beauty, offering a truly immersive and unforgettable North African experience.
---
Chase Waterfalls, Glaciers & Volcanoes in Iceland
Iceland…the land of fire and ice! This small country is one of Europe's best outdoor destinations.
Experience the volcanic nature of Iceland as the iconic Geysir erupts, walk along black sand beaches, relax in a hot spring, visit lava fields, or take a dip in the Blue Pool's geothermal waters.
Stand in awe in front of the mighty Skógafoss, one of the best Iceland waterfalls. Tour the Golden Circle, go whale watching and glacier hiking, and wander through the charming city of Reykjavík.
For the daring, diving or snorkeling in the Silfra Fissure presents an opportunity to float between tectonic plates in crystal-clear glacial waters.
A road trip on the Ring Road is one of Iceland's best experiences., visiting the highlights and off-the-beaten-path destinations.
Stay in one of the unique hotels in Iceland off the beaten path and watch the dazzling Northern Lights illuminating the Arctic skies.
Iceland's bucket-list adventures promise incredible natural wonders and thrilling escapades in one of the world's most captivating destinations.
---
Discover Fascinating History & Deserts in Jordan
Start your bucket list expedition in Jordan at the Dead Sea. Enjoy the weightlessness of floating the buoyant salt water at one of the Earth's lowest points. Stay at a Dead Sea Resort and indulge in spa treatments.
Nearby, venture into the dramatic landscapes of Wadi Mujib by navigating its canyon walls and cascading waterfalls. It's lesser known but a playground for adventure seekers eager to hike and explore its rugged beauty.
Petra, the Rose City and one of the 7 wonders of the world is a sight like no other. Walk down Al-Siq, hike up to the Monastery, explore the Royal Tombs, and view the Treasury from above and below. Visit on Monday, Wednesday, or Thursday to see the candlelit Petra at night.
Traverse the Martian-like terrain of Wadi Rum on a 4×4. Spend the night in one of the best Wadi Rum Bubble Hotels where you can see the starry sky right from your bed.
Jordan's blend of natural wonders and historical marvels offers an unforgettable journey.
READ NEXT: What to Wear in Jordan
---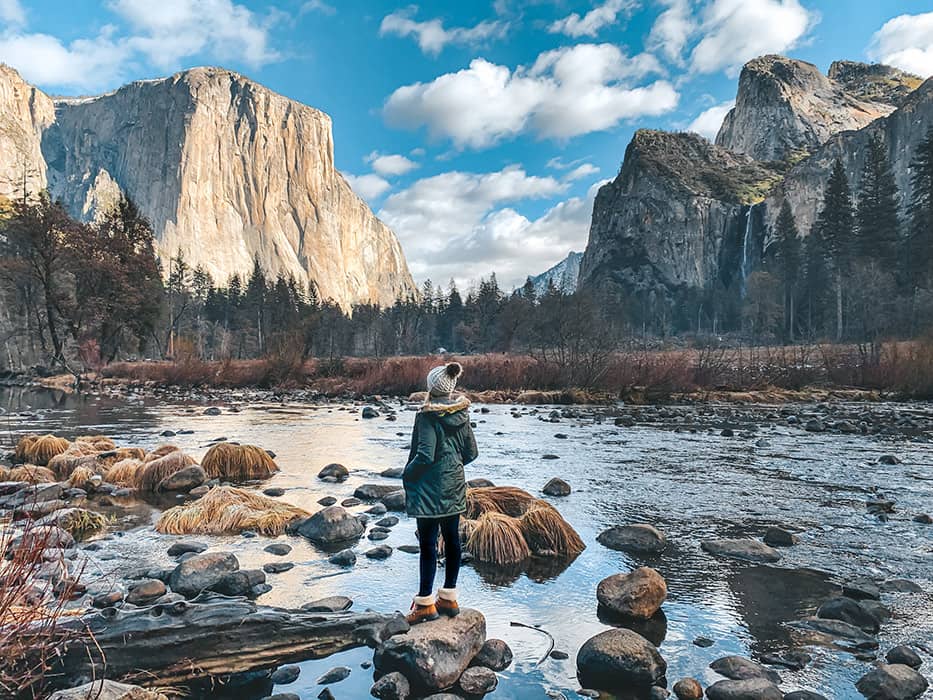 Do Some California Dreaming
From Yosemite National Park, where granite cliffs and majestic waterfalls paint a picture of raw natural beauty to Death Valley's surreal desert landscape with its salt flats and multi-hued canyons, there are so many adventures to be had.
Explore the unique Joshua Tree National Park, where twisted Joshua trees stand against a backdrop of rugged rock formations, creating the perfect environment for rock climbing, hiking, and stargazing. 
Discover the rolling hills and vineyards of Sonoma Valley, indulging in wine tastings and gourmet experiences. Or go for adrenaline-fueled skiing adventures in Mammoth and natural hot springs afterward.
One of the best things to do when visiting LA is hike up to the iconic Hollywood Sign for a glimpse of the city's glamour juxtaposed against nature's splendor. 
Conclude your trip to La Jolla, one of the best California beach towns. Shred some waves or go kayaking along stunning coastal cliffs near abundant marine life. 
---
The Adventures You're Missing in Portugal
Portugal is well known for the charming cities of Lisbon and Porto but it's also rich in diverse landscapes and bucket list adventures.
Portugal's island adventures include the stunning levada walks on Madeira and volcanic landscapes, hot springs, and crater lakes in the Azores archipelago.
Watch world-class surfers take on towering 100-foot waves at Nazaré. Visit the best Portugal beaches and hidden coves along the dramatic cliffs of the Algarve's stunning coastline.
Trek through rugged terrain, discover waterfalls and immerse yourself in the stunning natural beauty of Peneda-Gerês National Park. Then head to the Arouca Geopark to cross one of the longest suspension bridges in the world.
Venture to Monsanto, a picturesque village built around granite boulders. Hike up to the fortress at the top with 360-degree views of this old-world Portuguese village.
Don't miss Lisbon's historic Alfama district, visit the vibrant Bairro Alto, along with the colorful city of Porto. See real-life castles in Sintra and sleep overnight in a wine barrel in the Douro Valley.
---
Bucket List Adventures on Two Continents in Turkey
Turkey is a bridge between East and West, rich in traditions, interesting customs, and unique history, which deserves a top spot on your travel bucket list.
Begin in Istanbul, where the Hagia Sophia and the Blue Mosque are testaments to the storied past. While you enjoy the Grand Bazaar and the city's ancient history, stay in the ultimate Istanbul boutique hotels with views of the Bosphorus.
Sail along the Turquoise Coast, exploring the ancient ruins of Ephesus or enjoying a leisurely gulet cruise to discover secluded coves and crystal-clear waters. Don't forget to add a bathing suit to your Turkey Packing List.
On a 7-Day Turkey itinerary, venture into the otherworldly landscapes of Cappadocia, where hot air balloon rides over fairy chimneys and staying in Cappadocia Cave Hotels offer a surreal experience.
Complete your trip with a visit to Pamukkale's white cliff pools or trekking the Lycian Way, an adventurous hike between Fethiye and Antalya overlooking the most beautiful beaches.
---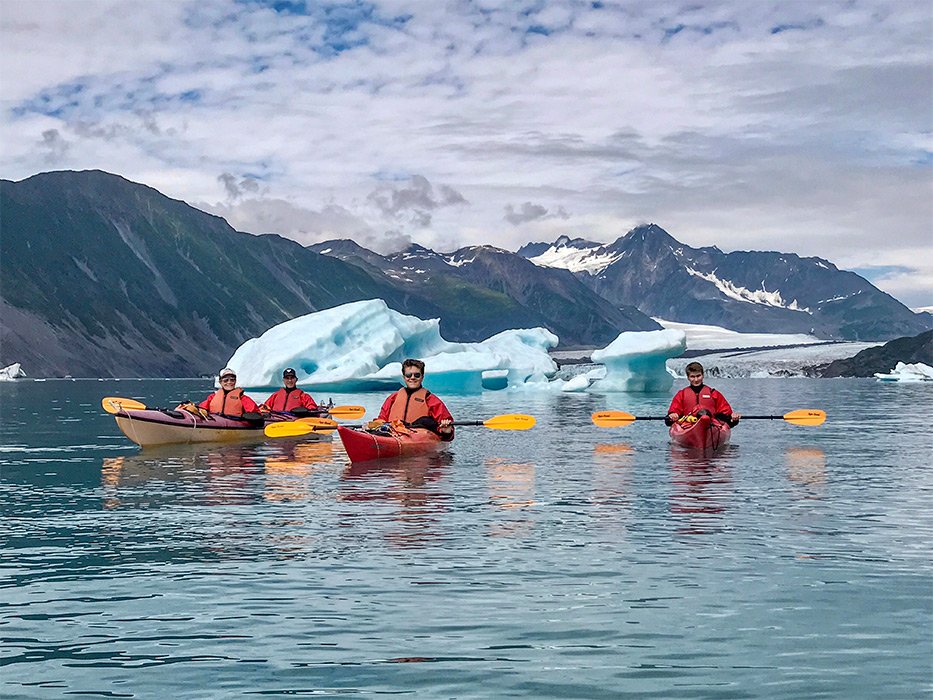 Ice Caves & Iceberg Kayaking in Alaska
Whether exploring the Inside Passage on a cruise or doing an Alaska road trip, the wild beauty and rugged landscapes of the last frontier offer some of the best adventures around the world.
For thrill-seekers, taking a helicopter to kayak amidst icebergs in Bear Glacier is a highlight of the things to do in Seward Alaska. Kenai Fjords National Park also offers hiking to Exit Glacier, calving glaciers, and diverse marine life.
Fishing enthusiasts can cast lines in world-renowned rivers teeming with salmon or watch the bears fishing in Katmai National Park. Get up close to grizzly bears and moose in Denali National Park or take a thrill ride on 4×4's in rugged terrain.
During the colder months, you can indulge in top-tier aurora viewing, exhilarating dog mushing escapades, and embark on picturesque backcountry snowshoe excursions. Alaska's adventures encapsulate the raw majesty of unspoiled wilderness.
---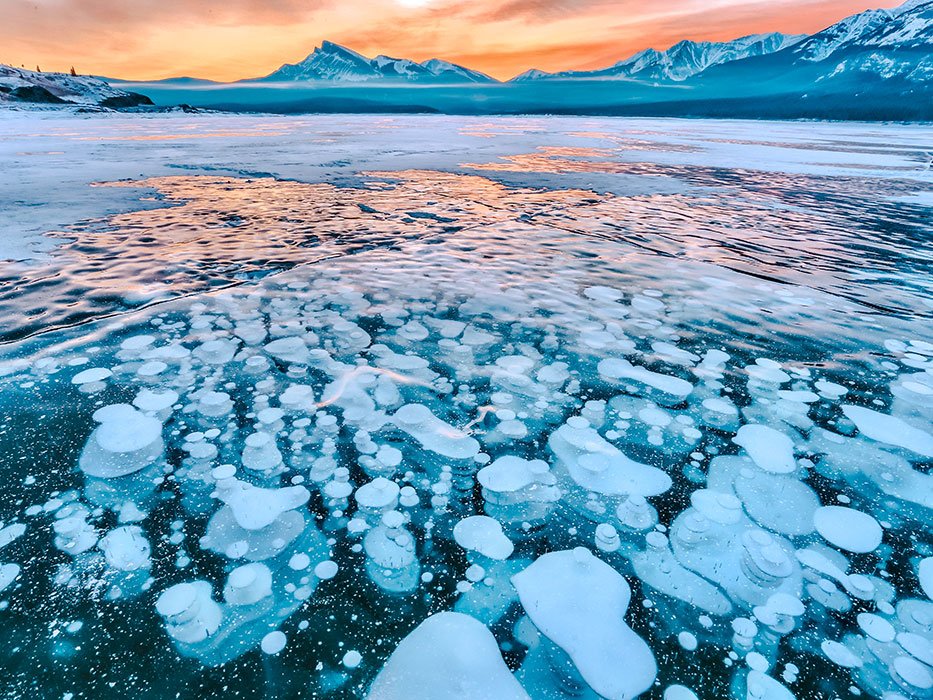 Visit the Canadian Rockies in Winter
Banff in winter transforms into a snowy wonderland, offering an array of bucket-list adventures amidst its breathtaking landscapes.
The Abraham Lake frozen ice bubbles are a must-see and the main reason we took the trip. Bring some skates and glide across the impossibly cool looking frozen lake.
Experience the thrill of snowshoeing or ice walking through Johnston Canyon, where the most adventurous people climb frozen waterfalls to everyone's amazement.
Race through snowy trails on a snowmobile, find a nice hole for ice fishing, go snowkiting on Vermilion Lakes, or try ice skating on the frozen surface of Lake Louise.
The world-class ski resorts like Sunshine Village or Lake Louise Ski Resort, carving through powdery snow against a backdrop of majestic peaks.
---
Experience the Charms of Croatia
Begin your Dubrovnik itinerary walking atop the ancient city walls with panoramic views of terracotta roofs and the sparkling Adriatic Sea. Spend a few days exploring the city and do sea kayaking adventure along the Dalmatian coast.
Croatian island hopping is the perfect way to explore and slow down on an idyllic 7 day sailing journey between Hvar's vibrant energy, Vis's secluded beauty, and Korčula's rich history.
Head inland to the Cetina River for adrenaline-fueled escapades—white water rafting through thrilling rapids and canyoning amidst stunning gorges, rappelling down waterfalls, and plunging into natural pools.
Delve into Istria's culinary traditions, partaking in a truffle hunting adventure in Motovun Forest amid lush forests and savoring the region's famed delicacies in a multi-course meal.
Conclude your Croatian odyssey in Plitvice Lakes National Park, where wooden walkways wind around cascading waterfalls and crystal-clear lakes, creating a breathtaking natural spectacle perfect for hiking and marveling at nature's artistry.
READ NEXT: 12 Best Boutique Hotels in Dubrovnik
---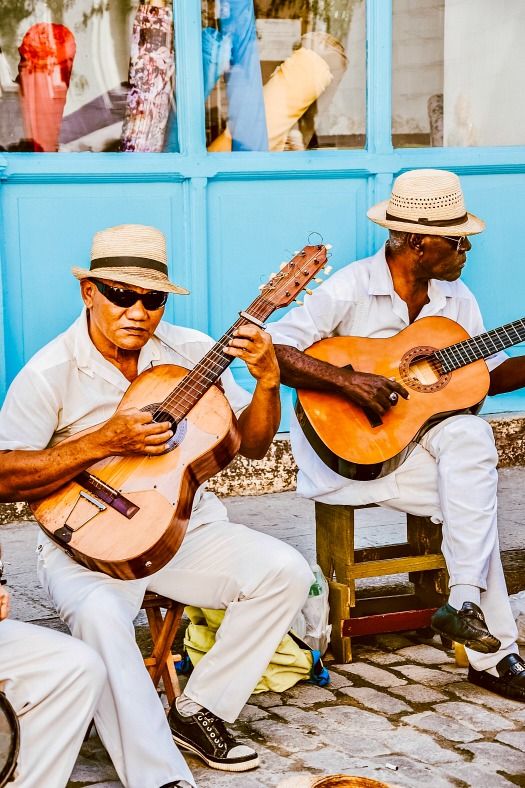 Go Back in Time and Feel the Rhythm of Cuba
Havana, the vibrant capital of Cuba, is filled with rich history and lively culture. Start your trip by touring Havana's streets in a vintage 50s car. Cruise along the Malecón, Havana's iconic seawall, where locals and visitors enjoy the Caribbean Sea.
Wander through the UNESCO-listed Old Havana, where narrow streets adorned with colorful colonial buildings lead to bustling plazas. The rhythms of salsa fill the streets and the unvarnished facade feels very authentic.
Take a day trip to the Viñales Valley, a UNESCO World Heritage Site. Enjoy horseback riding, zip lining, learning about tobacco plantations, and getting a glimpse into rural Cuban life.
From the historic architecture of El Capitolio to the vibrant art scene of Fusterlandia, Havana's bucket-list adventures are a blend of cultural immersion, historical exploration, and the infectious energy of this enchanting city.
READ NEXT: What I Loved and Hated About Visiting Cuba & Cuba Packing List
---
Have a Greek Escapade in the World of the Gods
Greece is a treasure trove of diverse experiences. Start with the legendary Mount Olympus, the mythical home of the gods, offering exhilarating hiking trails that wind through lush terrain and canyoning adventures in Orlias Gorge.
The towering monasteries perched atop the ethereal rock formations of Meteora present an awe-inspiring challenge for rock climbers and hikers, blending spirituality with adrenaline-pumping ascents.
Santorini's volcanic caldera invites thrill-seekers to soar through the skies on a paragliding escapade, granting bird's-eye views of the island's enchanting beauty.
The hike from Fira to Oia, a sunset cruise along the azure coastline, and relaxing in your Santorini Hotel with a private pool are other must-dos on your Santorini itinerary.
Take a boat trip to Melissani Lake and delve into Drogorati Cave in Kefalonia, or head to Milos' Sarakiniko Beach where the lunar-like landscape is a haven for cliff diving and exploration.
Greece's adventurous spirit lies not only in its ancient ruins but also in the adrenaline-pumping experiences for the daring traveler.
---
Discover the Landscapes and Adventures of China
China is a land of ancient wonders and modern marvels that offer a trip of a lifetime There's nothing more exciting than a walk on the iconic Great Wall, and riding the luge on the way back down.
Dive into the historical heart of Beijing, exploring the Forbidden City's grandeur and the serene gardens of the Summer Palace. See Giant Pandas in Chengdu. Hopefully you won't get bit by one of the red pandas like I did, ouch!
Discover the mystical landscapes of Zhangjiajie's Avatar Mountains, where towering pillars of rock pierce the sky in a landscape reminiscent of a fantastical world.
Traverse the karst landscapes of Guilin and Yangshuo, on a raft, past limestone peaks and rural scenes straight out of a traditional scroll painting. Don't miss the Sanjie Liu light show with 600 actors performing on the water.
For a spiritual journey, visit the small towns with the Long-Haired Ladies or explore the terracotta warriors in Xi'an. You will never forget the sight of an army frozen in time.
---
Slovenia Has a Full Bucket List of Adventures
Slovenia promises thrilling experiences nestled within its pristine landscapes. Begin by navigating the emerald waters of the Soča River, where rafting or kayaking unveils exhilarating rapids amidst stunning alpine scenery.
Scale the heights of the Julian Alps on a trek to Mt. Triglav, Slovenia's highest peak, a challenging ascent rewarded with panoramic vistas.
Drift gently above the picturesque Lake Bled in a hot-air balloon, soaking in the beauty of the surrounding landscapes. Explore nearby Vintgar Gorge, with its wooden walkways tracing the path of crystal-clear waters cascading through the verdant canyon.
Delve into Triglav National Park's depths through canyoning, abseiling down waterfalls, and spelunking within its mysterious caves, revealing the park's rugged yet captivating allure.
End your trip with a visit to colorful and charming Ljubljana. Slovenia's blend of adrenaline-pumping adventures and lovely cities are worthy of every adventure seeker's bucket list.
---
The List of Adventures in Peru is Endless
Set out on a 4-day Inca Trial trekking adventure to Machu Picchu. This challenging, high-altitude journey winds through misty Andean peaks and lush cloud forests culminates in the awe-inspiring sight of the Lost City of the Incas.
Climb up a precarious ladder to the Skylodge Adventure Suites in Urubamba. Sleep in a capsule perched on the side of a mountain with stunning views over the sacred valley. In the morning, rappel back down to civilization.
For adrenaline junkies, the jagged peaks of the Cordillera Blanca in Huaraz beckon with world-class trekking and climbing opportunities, including scaling Huascarán, Peru's highest peak.
Embrace the rush of excitement with a thrilling ride down the Class III and IV rapids of the Urubamba River, whitewater rafting through stunning scenery and challenging waters.
Take a trip to the Uros Floating Islands, made of reeds by the locals, set in the middle of Lake Titicaca. Stay overnight with a local family to experience their way of life. Peru offers a wide range of unique experiences for travelers.
---
Visit the Fjords of Norway
Norway is famous for dramatic hikes like standing atop the sheer cliff face at Pulpit Rock overlooking the Lysefjord. There's also the iconic hike to Trolltunga to stand on the precipice of a rock formation with views over the fjords.
For the daring, climb the steep and thrilling Svolværgeita pinnacle in the Lofoten archipelago, offering unmatched panoramas. Then visit picturesque fishing villages nestled between soaring peaks and serene beaches.
Glide through the icy waters of Svalbard while glacier kayaking, surrounded by towering ice formations and pristine Arctic beauty.
In winter, chase adrenaline through dog sledding, snowshoeing, or skiing across pristine snowy landscapes in Tromsø or the ski resorts of Hemsedal and Trysil. Stay in an ice hotel and see the Northern Lights to take your trip to the next level.
Norway is a thrill seeker's dream with some of the best adventures in the world!
---
Final Thoughts About This Adventures Bucket List
The most memorable trips are the ones with the most exciting experiences. We all have places around the world we want to see but this post is about the best adventures around the world and those incredible things to DO before you die.
For even more bucket list adventure trip inspiration, check out Pinterest or YouTube.
Save These Bucket List Adventure Ideas for later? Pin it!